Customer reviews?: Your site is up, your products are selling so your job is done?
Okay, we all know that isn't true.
You have continual site maintenance, SEO, new products to add old products to remove.
But there is one more thing missing: reviews.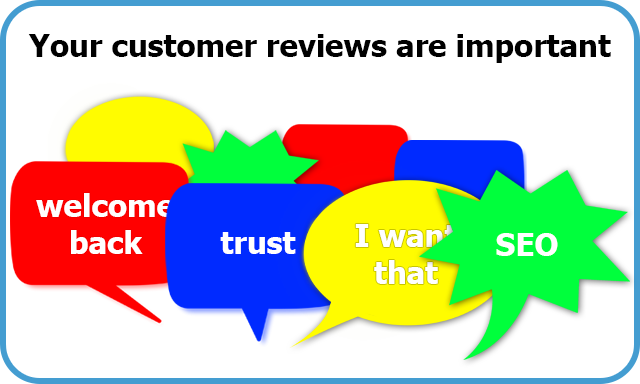 Customer Reviews
Customer reviews are a great way of advertising the quality of your products and services. Here are some reasons why customer reviews are important for your business:
Builds trust and credibility: Positive reviews from previous customers help build trust and credibility in your brand. Customers are more likely make purchases from a business with positive reviews.
Provides social proof: Customers are more likely to follow the actions of others. Seeing that others have had positive experiences with your products or services encourages potential customers to make a purchase.
Helps improve products and services: Customer reviews can provide valuable feedback to help you improve your products and services. Negative reviews can identify areas of improvement Positive reviews can highlight what customers appreciate about your products or services.
Boosts search engine optimization (SEO): Reviews can also help to boost your search engine rankings. Search engines favour websites with fresh and relevant content, and customer reviews provide exactly that.
Encourages repeat business: Positive reviews can help to encourage repeat business from satisfied customers. When customers have a positive experience with your store, they are more likely to return for future purchases.
Now for some statistics.
Online Reviews
In a report by Dixa 79% of customers put as much weight on online reviews as they would personal reviews. Essentially online reviews are the modern equivalent of word of mouth. This is not true for all online reviews. Customers are increasingly able to spot spammy or paid for reviews. These reviews can have a negative effect on a customers buying decision.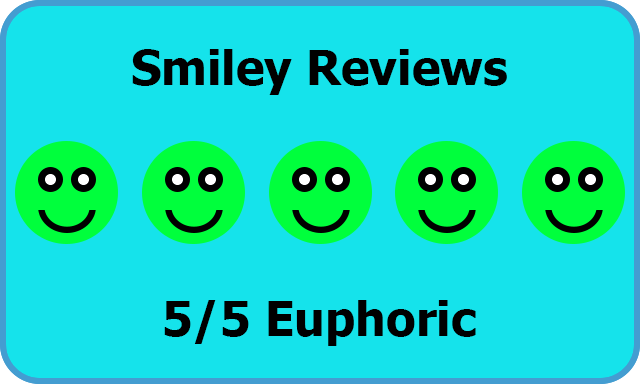 Increase sales
Positive reviews produce on average an increase in sales of around 18%. Displaying these positive reviews on your site helps create greater confidence in the customers decision.
Negative reviews
A massive 86% of people stated negative reviews would make them hesitant in dealing with a business. These reviews could be a reflection of your product or a poor customer experience when contacting your support.
You can, however, use a negative review to your advantage by replying direct to it and fixing the issue at hand for all to see.
Visible reviews
93% of customers will read online reviews before making a purchase. This is a huge percentage and shows that having your review visible is a must. Don't trust them to only a third party. Include your reviews on your site front page or with your products.
Word of Mouth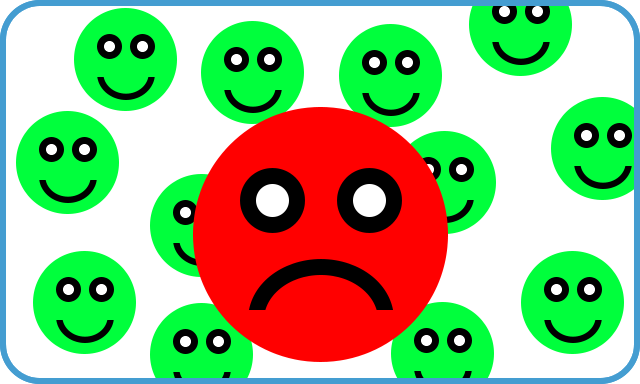 47% of people will spread the word about a positive experience while a whopping 95% will tell all about a negative experience. We have all seen this happen. People are more likely to leave a negative review and it is important to target all customers for their feedback to right the scales.
Customer Reviews Summary
In summary, customer reviews are critical for the success of any ecommerce business.
They help to build trust, can improve your products and services, boost SEO, and encourage repeat business.

Customer reviews are a very important factor when creating your online store.