Plesk
In this Blog we are featuring Plesk WordPress Toolkit.
Plesk is Dx3webs go-to choice for a web based control panel for server management.
Plesk offers a range of features which enable the user to better operate, manage and monitor their sites.  Webmasters can set up FTP accounts, add domains and create MySQL.  One such powerful tool available for Plesk is the WordPress Toolkit.  The Toolkit is fully supported in Dx3webs VPS and Dedicated servers.
So lets now look at Plesk and the WordPress Toolkit.
Plesk WordPress Toolkit
The WordPress Toolkit is used for automating the installation of a WordPress account from within Plesk.  The Toolkit makes the experience quick, easy and reliable.  We can now move on to look at just how easy the install process is.
Installing WordPress
Once we are logged into Plesk the user simply clicks on the WordPress button on the left hand menu.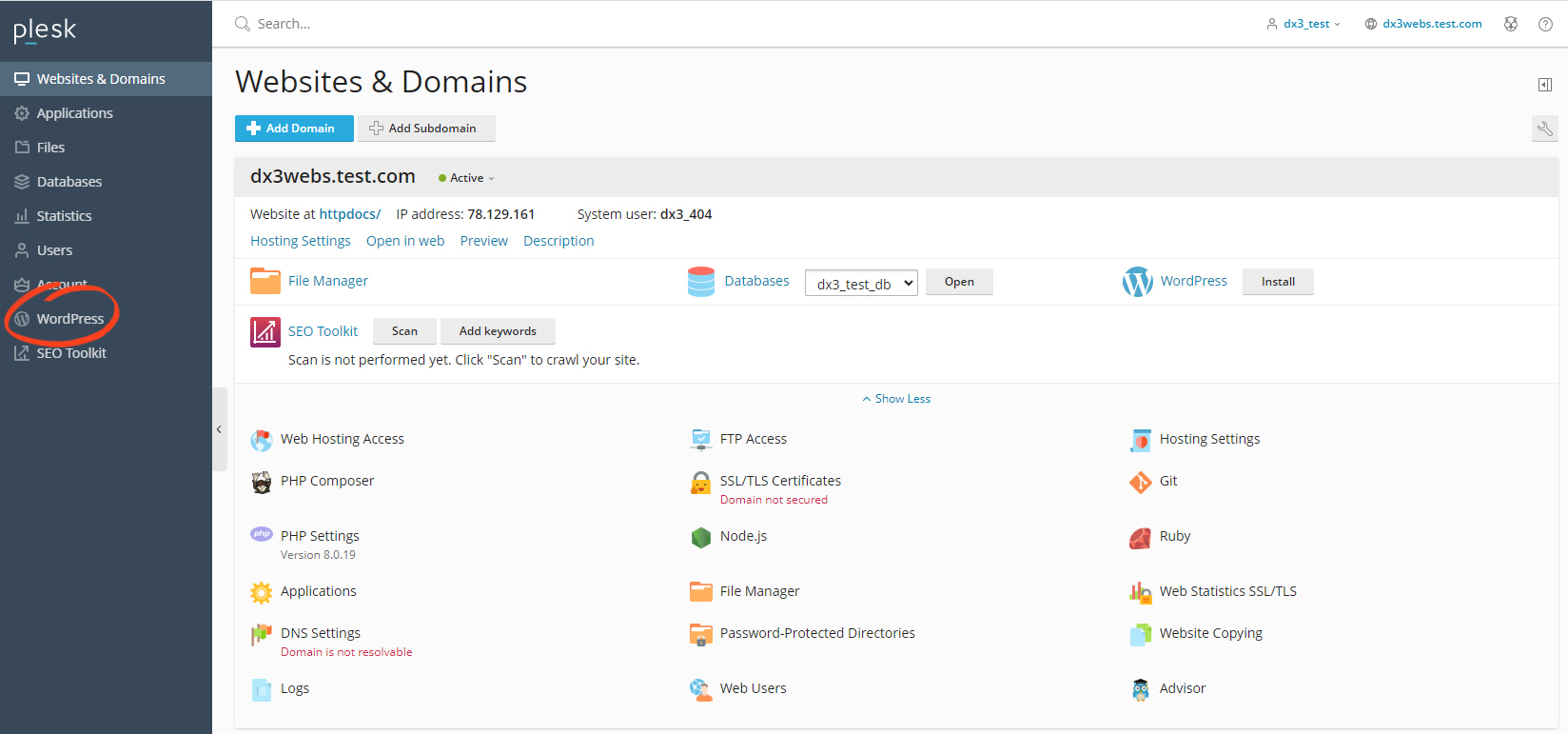 Here you can see the Plesk WordPress Toolkit screen.
You have the choice to either scan for an existing site or install a new one.
Assuming you are looking to Install a new site we simply click Install WordPress.

Choose Installation Option
The next screen offers a range of fields to complete.
The user would simply fill out each field starting with your URL and the installation path.  Enter your chosen user name, password  and email.
Following this you would enter your new Database details including the name of the DB, user name etc.  Please keep these details saved in a safe place.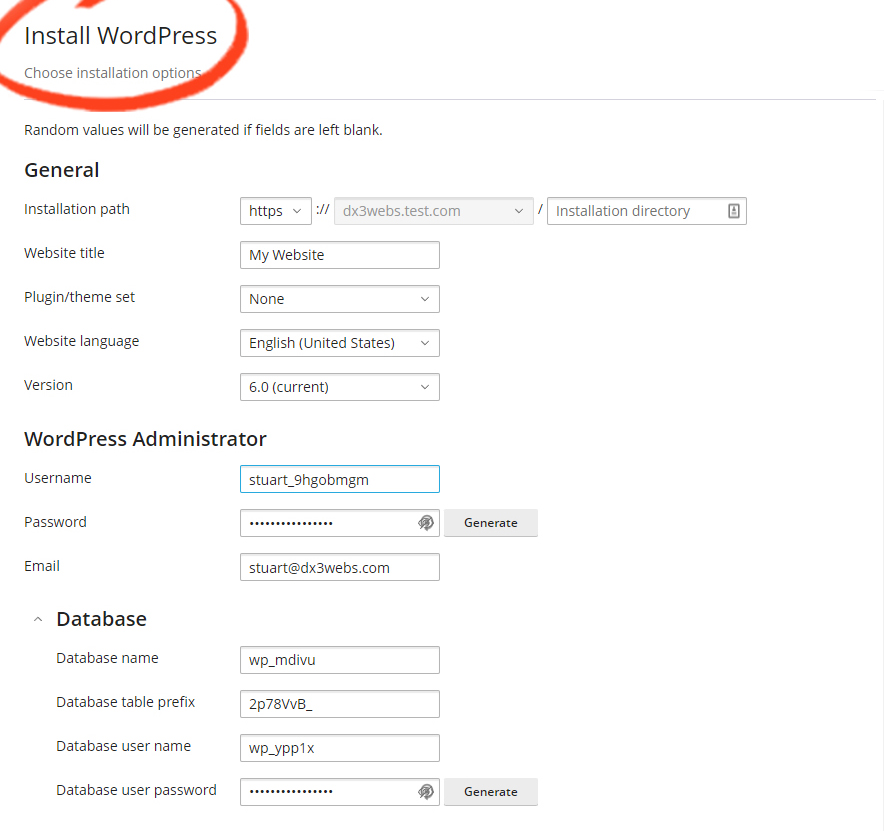 The final drop down menu includes the options for automatic updates for WordPress, Plugins and Themes.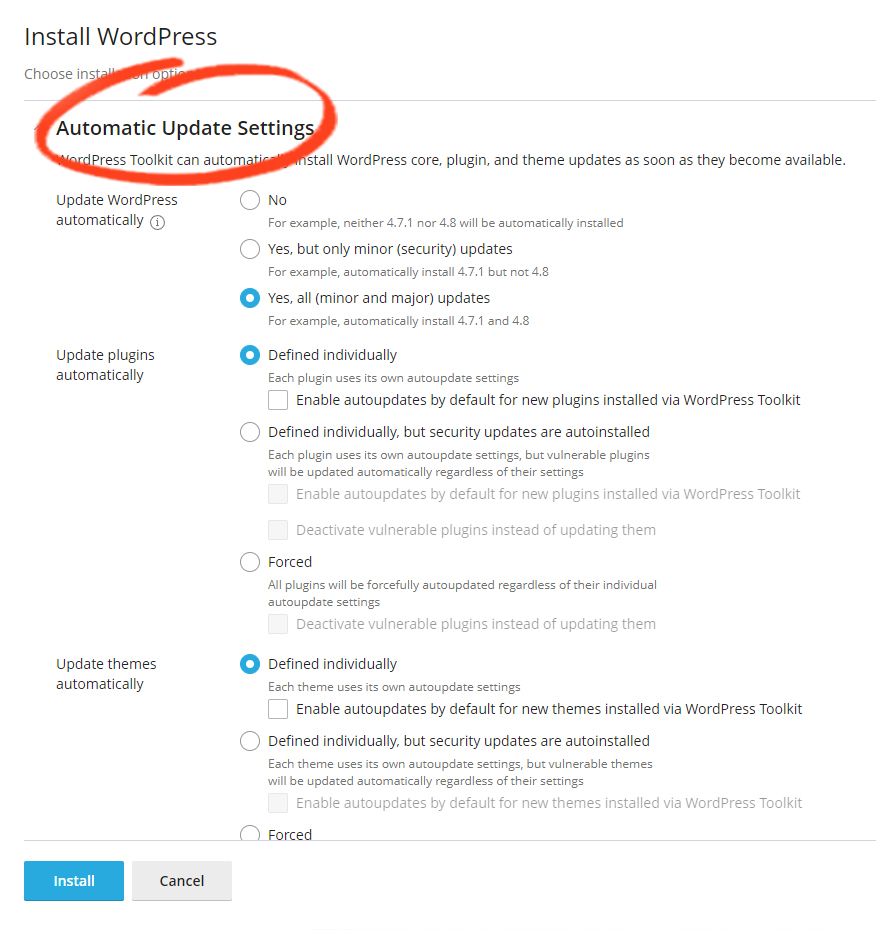 General best practice is to keep everything up-to-date.  The one thing to be careful of is ensuring that any third party apps you may have installed are compatible with newly released updates of WordPress.  There are occurrences when a third party app may not yet have released an update that works with the most recent version of WordPress.
Summary
It really is that simple and quick to install an instance of WordPress on your VPS or Dedicated server.  Plesk WordPress Toolkit offers a fantastic intuitive tool.  Easy to use, no coding, all via simple fields and drop down menus.
Unleash the power of the WordPress tool kit on our Plesk cloud servers
Note: for our own customers on Shared Hosting, due to the limitations of one Database per install, WordPress Toolkit will not work.  We can, however, offer a WordPress install (including additional Database) at only £2.50 per month.