PHP versions have a number of stages in their lifespan.
Following each versions initial release the php branch will be supported for two years. Within this period of time bugs and security issues are reported, fixed, and released.
After two years of bug and security fixes each version reverts to critical security support for one year. During this period there are no guaranteed releases as only critical security issues are covered.
Once the three years of variable support has ended the branch is officially end of life and no further support is provided.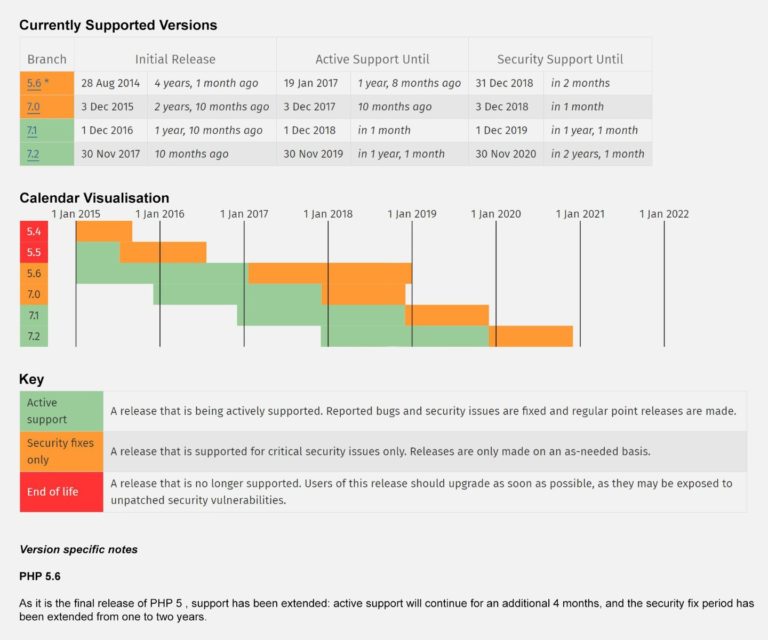 php.net
What does this mean for the Magento community
The most important date to be aware of is the 3 year lifespan of each php version.  Once critical security issues are no longer provided companies should no longer use that version.  Best practice would be to use the years support of critical security issues to move on to the next php version ensuring you have the optimum security implemented at all times.