In this blog we take a quick look at the Top 15 Plugins for Magento 2.
What is Magento 2
As many people who follow this blog know Magento 2 is an excellent feature-rich e-commerce platform that provides a flexible and scalable solution for building online stores.

Magento 2 is built on modern technologies, making it more efficient and capable of handling high traffic volumes.
It provides a wide range of features out of the box, including:
Advanced product management
Powerful catalogue customisation
Multi-store and multi-language support
Extensive payment and shipping options
Responsive design for mobile devices.


With its modular architecture, extensive library of extensions, and strong community support, Magento 2 allows businesses to create tailored and unique e-commerce experiences.
Here are just some of the benefits of Magento 2
Powerful and Flexible: Magento 2 is a robust and feature-rich e-commerce platform that provides a wide range of functionalities out of the box. It offers advanced catalogue management, customisable product attributes, flexible pricing options, extensive payment and shipping integrations, and multi-store capabilities.
Scalability and Performance: Magento 2 is designed to handle high traffic volumes and large product catalogues. It incorporates performance optimisations, caching mechanisms, and supports horizontal scaling, ensuring fast page load times and a smooth shopping experience, even during peak periods.
Enhanced User Experience: Magento 2 focuses on providing an excellent user experience for both merchants and customers. It offers a responsive and mobile-friendly design, optimised checkout process, streamlined navigation, and advanced search capabilities.
Extensive Extension Marketplace: Magento 2 has a vast marketplace with a wide variety of extensions and themes available.
Strong Community and Support: Magento 2 has a large and active community of developers, experts, and users. This community provides support, resources, and knowledge sharing, making it easier to find solutions to common challenges and stay updated with the latest developments. Additionally, Magento offers official documentation, training materials, and technical support, ensuring you have access to assistance when needed.
Magento 2 offers this extensive customisation by its use of a huge range of plugins and extensions.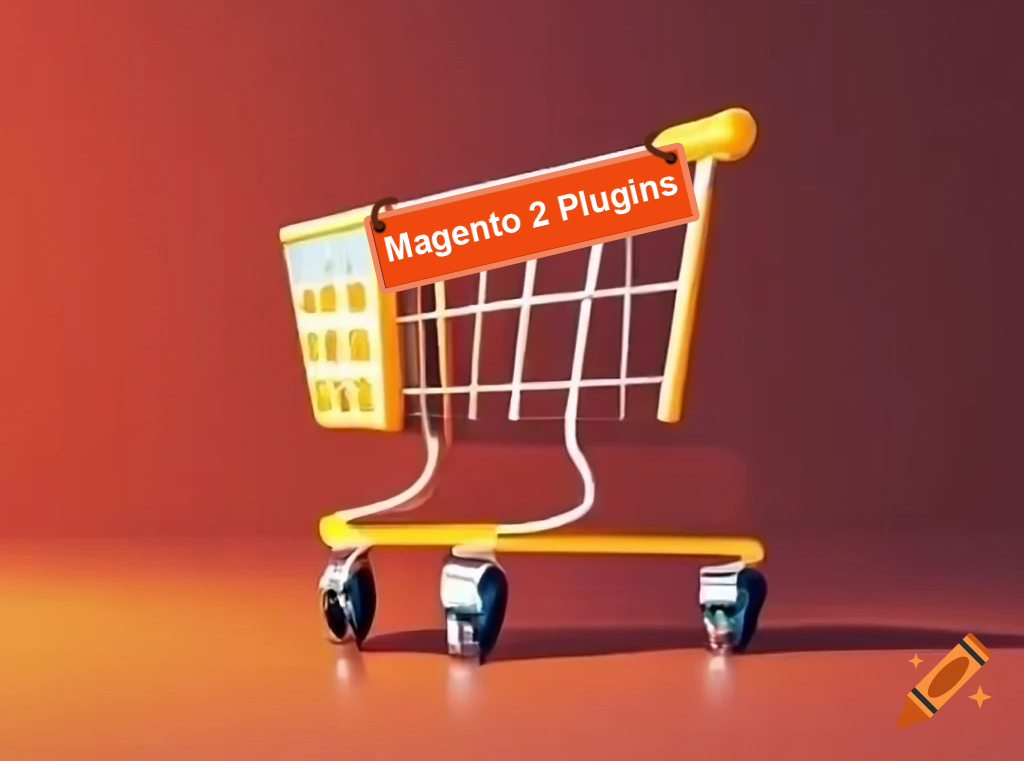 We will now look at the Top 15 Plugins currently available.
Top 15 Plugins/Extensions
Magento Marketplace:
Allows you to integrate a marketplace platform into your Magento 2 store, enabling multiple vendors to sell their products.
One Step Checkout:
Simplifies the checkout process by combining all checkout steps into a single page, reducing cart abandonment rates.
Advanced SEO Suite:
Helps optimise your store for search engines by providing features like meta tags optimisation, XML sitemap generation, rich snippets, and more.
MageWorx Advanced Product Options:
Enables you to create custom product options with different input types, pricing, conditional logic, and validation rules.
Yotpo Reviews:
Integrates Yotpo's user-generated content platform to collect and display customer reviews, ratings, and Q&A on your product pages.
Amasty Improved Layered Navigation:
Enhances the default Magento layered navigation by adding multiple filters, AJAX navigation, and price sliders for easy product filtering.
Mailchimp for Magento 2:
Integrates Mailchimp email marketing services, allowing you to synchronise customer data, create targeted campaigns, and track results.
Aheadworks Blog:
Adds a blog functionality to your Magento 2 store, enabling you to publish and manage blog posts for content marketing and customer engagement.
MagePlaza Social Login:
Enables customers to log in or create accounts using their social media profiles, simplifying the registration process and improving user experience.
Magefan Magento 2 Blog Extension:
Another popular blog extension for Magento 2 that allows you to create and manage blog posts, categories, tags, and comments.
Amasty Product Feed:
Generates product feeds compatible with various shopping channels, helping you reach a wider audience and increase sales.
Fooman Google Analytics Enhanced Ecommerce:
Integrates Google Analytics with your Magento 2 store, providing detailed e-commerce tracking and insights into customer behavior.
ShipStation:
Streamlines shipping processes by integrating popular shipping carriers, printing shipping labels, and automating order fulfillment.
Amast Abandoned Cart Email:
Recovers lost sales by sending automated emails to customers who abandoned their shopping carts, encouraging them to complete their purchase.
Mirasvit Advanced SEO Suite:
Provides advanced SEO optimisation features, including SEO templates, rich snippets, HTML/XML sitemaps, and URL redirections.
Top 15 Plugins for Magento 2: Conclusion
In conclusion, there is a huge range of Magento 2 plugins available to try.
They can provide enhanced functionality, customisation and improve the user experience.
By using plugins, you can create a unique and feature-rich Magento 2 website that meets your specific business goals and caters to your customers' needs.