Shopware eCommerce
Shopware eCommerce platform is currently taking Europe by storm.
Here we discuss why and if it is right for you.
Shopware 6 is available in the following editions:
Community edition (Open Source)
Professional edition
Shopware Enterprise
The blog, unless stated, will concentrate on the free Open-Source Community Edition.
Introducing Shopware 6
Simply put Shopware eCommerce Platform is an Open-Source eCommerce solution originating in Germany in 2000.  Shopware currently boasts more than 100,000 satisfied customers.  The latest version, Shopware 6, enables customers to have fully bespoke sites that "combine content and commerce to create unique shopping experiences".
What is Open Source?
Anyone can can see alter and share open source software as the code is publicly accessible.  The quality of the final release is a result of peer review and community improvements.  This helps create products and apps that are made by the people that use them.  User friendly, excellent quality, and well thought out software is the result.
Ease of use
Ease of use and adaptability is the strength of open source platforms.  Customers can select from a wide range of themes and plugins.  You can create bespoke sites that look how you want, and provide the functionality you need.  Simply put you have 1000's of community members working on and using Shopware.  They help drive the technology forward pushing developmenty.
Security concerns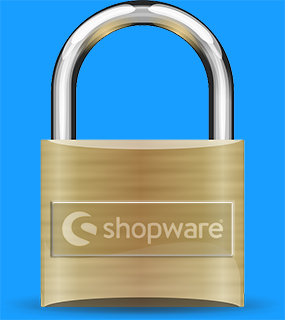 So if the code is open source, the project must be full of security issues?  Well no, quite the opposite.  As the code is fully accessible it has many eyes looking at it.  Essentially it is proof read hundreds of times and any exploits or flaws are picked up early.  It is a far better way to test code than to have it behind closed doors and only accessible to a small number of developers working for the company that wrote it.
Support
As an open source platform support is not solely reliant on a single point of contact.
With an ever increasing enthusiast community there are forums and other places where questions can be answered, often for free.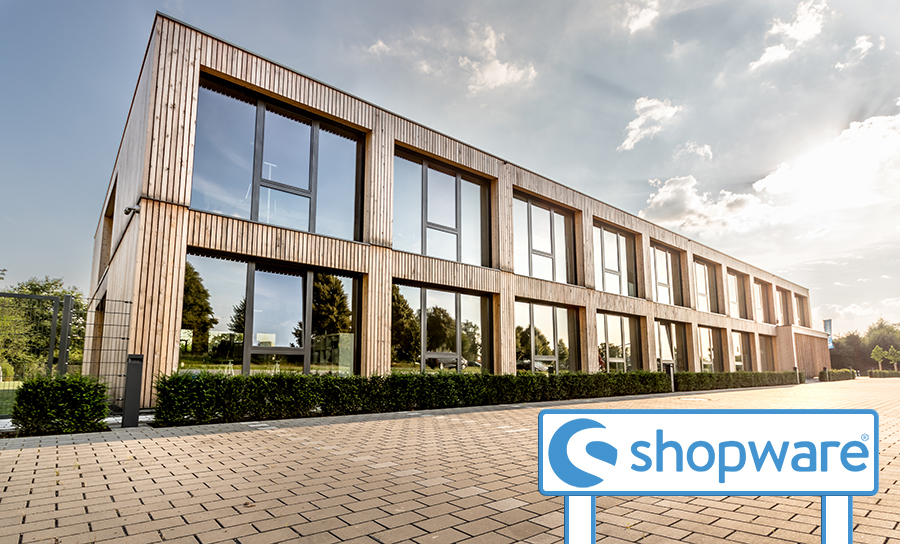 Shopware 6.0: A new beginning
Shopware has continuously evolved throughout its life.  This innovation has culminated in Shopware 6.  Earlier versions had a more traditional approach to eCommerce.  Shopware 6 saw a move to an API-First concept.  This version features completely rewritten code and a new architecture.
The aim of Shopware 6 is to allow users to create unique designs where story telling plays a central role.  This approach has resulted in major brands such as Discovery Channel, L'Oreal, Aston Martin, Borussia Dortmund, and Vingino, signing up with Shopware.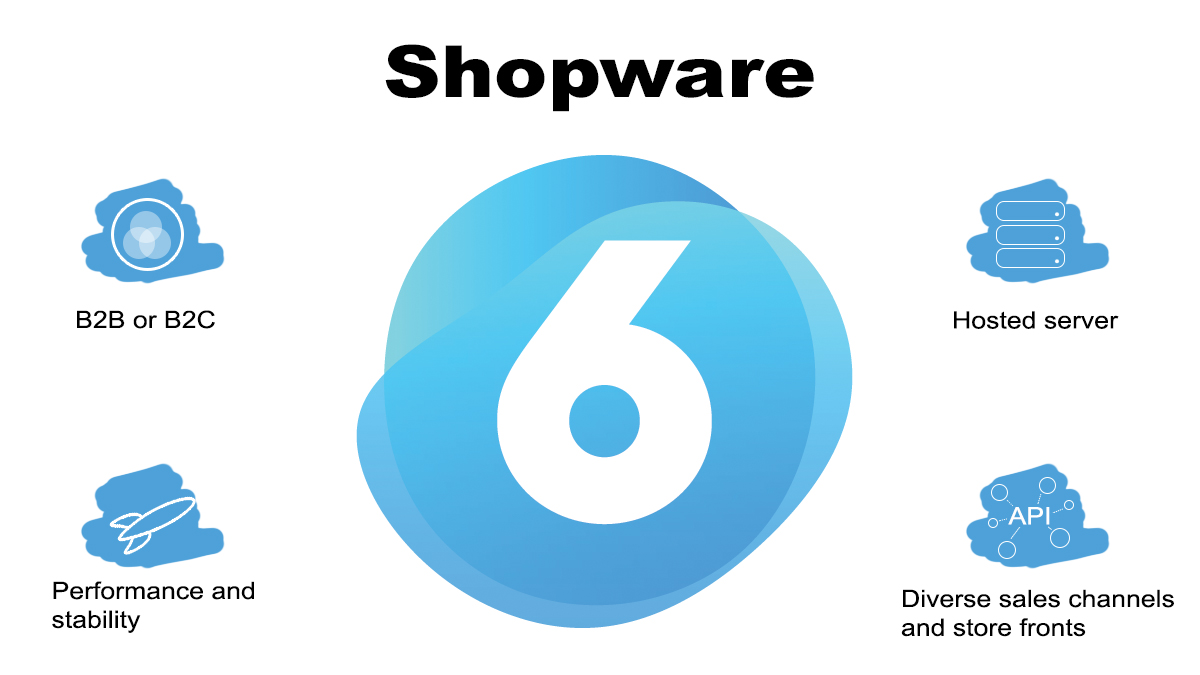 What is API-First
As mentioned Shopware 6 eCommerce platform is now built on an API-First model meaning the API is built and the services are then built on top.
This approach enables apps such as PIM, PWA Storefronts and ERP to be far less error prone and standardised.  This in turn provides simplified integration, say of custom sales channels such as voice assistance or a native mobile app.
Now for a look at some highlights of Shopware 6 eCommerce Platform.
Single page Administration Tool
A single page administration tool is a significant innovation of Shopware 6. A quick intuitive interface offering keyboard short cuts for increased work flow.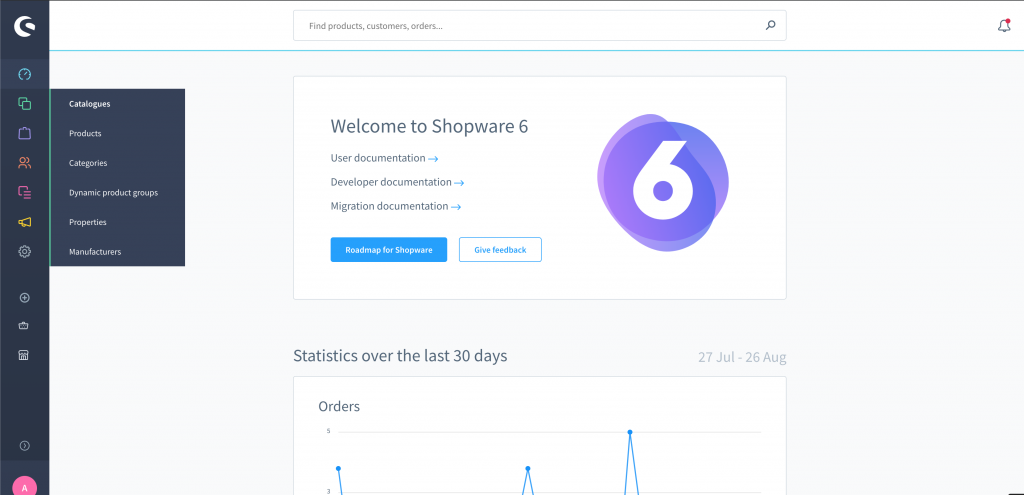 Rule Builder
Create individual Rules based on conditions to calculate shipping costs or customer specific product prices.  From the single Administration Page you will find Rule Builder under Settings.  An example would be to set a discounted price based on a checkout basket over £100's.  The Rule Builder is both a simple and a very powerful development tool made easy.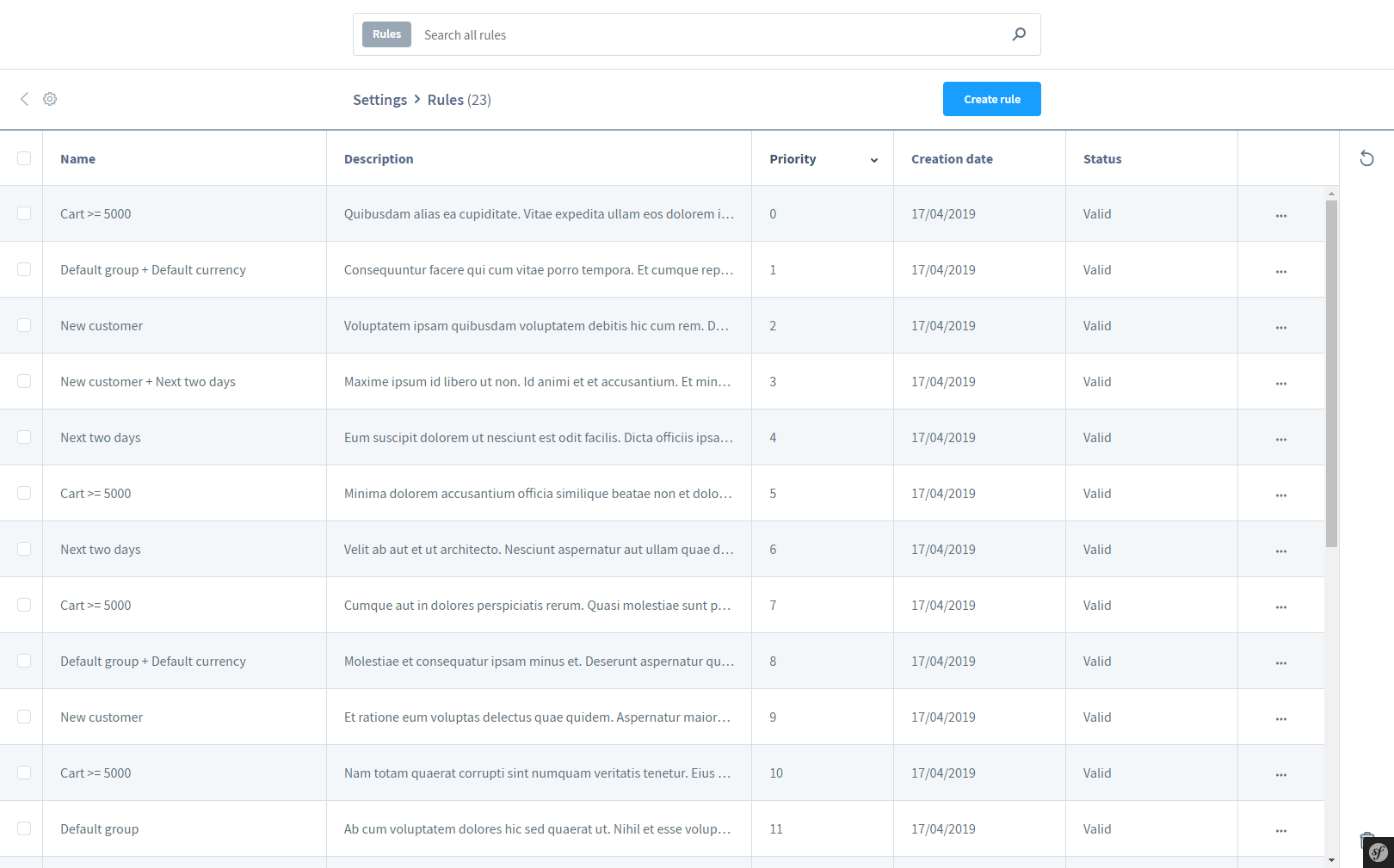 Page Building
The page builder is a powerful drag-and-drop interface.  Choose from text blocks, images, and widgets.  Combine content and commerce to display on any end device from computers to mobile phones.  No technical knowledge, no coding, just a simple elegant solution to your building needs.
Integration
As discussed the very nature of Shopware 6 eCommerce provides a platform with a wealth of integration.  Choose from these and many more best of breed solutions.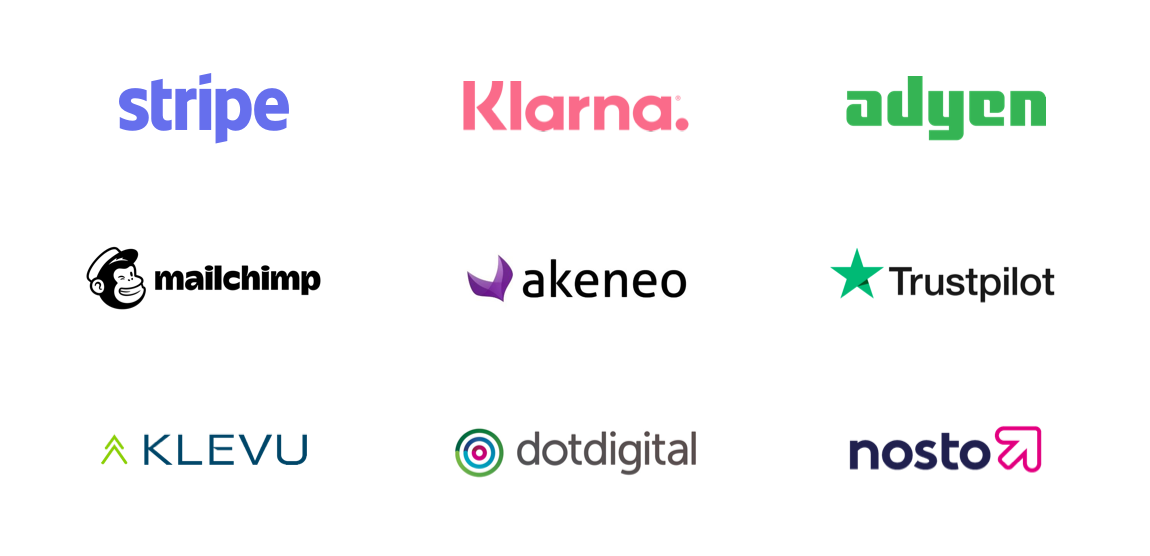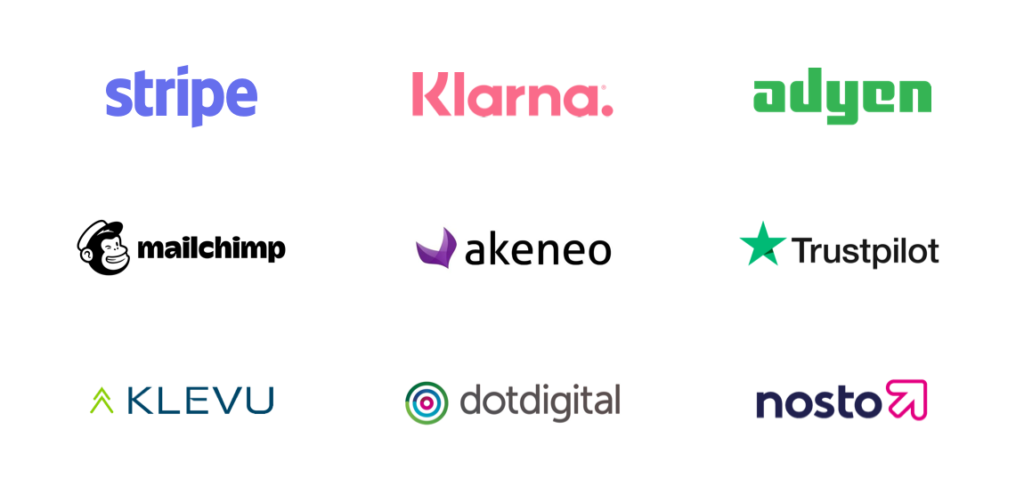 Conclusion
Shopware 6 provides a forward thinking eCommerce platform.  Any additions to extend the platform can be applied via plugins and apps communication through the API.  Already supported by major shipping companies and payment apps. The type of bespoke sites with a mix of content and commerce is Shopware 6's strength.  Shopware 6 stands out in a crowd of eCommerce solutions with its technology and community support.
Dx3 are now offering Shopware hosting on our cloud packages.
Visit us at Dx3 for our Shopware hosting prices.
Alternatively contact us at support@dx3webs.com for more information.