A mobile phone for many is a constant companion, at home in front of the TV, or sat in a coffee shop enjoying a latte while browsing the internet. For eCommerce this translates to opportunity, if someone has a mobile phone they are a potential customer with access to your shop.
Mobile sales have one issue, currently that of conversion. Statistics from Brilliance show that some 86% of carts are abandoned by mobile shoppers, higher than any other platform.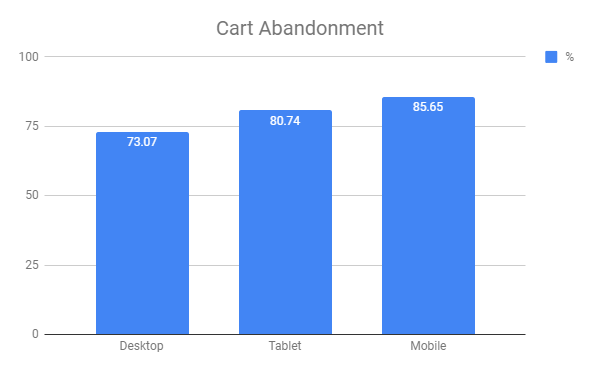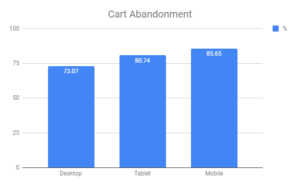 One issue responsible according to Retaildive are eCommerce shops still not been optimised, with slow load times and unresponsive stores forcing customers to zoom in to navigate a page.
Another factor are those faced by any other devices including mandatory registrations and long checkout procedures. The latter are intensified when using a smart phone and drive away further sales.
Pop-Ups are a particular issue taking up too much space on a mobile screen or simply not displaying correctly, forcing the customer to rotate their phone to enable them to click the x to close the pop-up down.
The below chart from Brilliance shows the primary reasons for cart abandonment: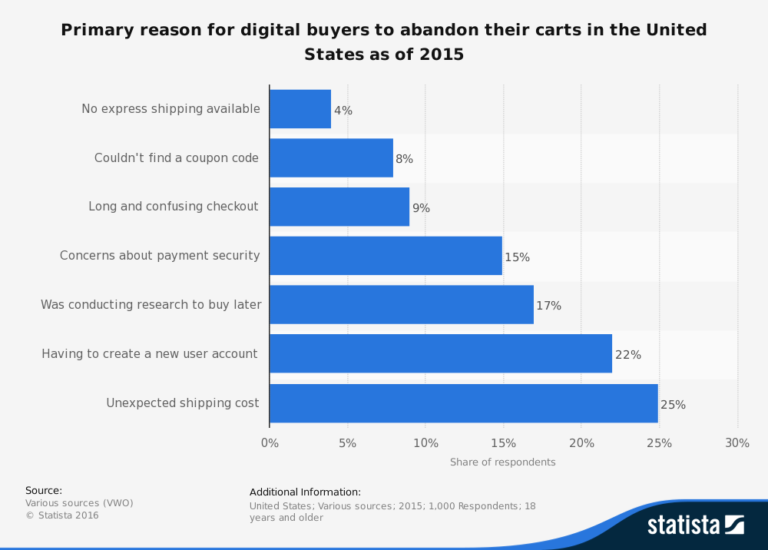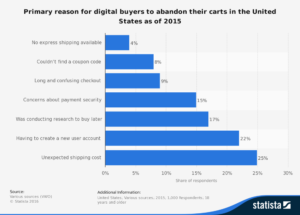 The first point to take away from the graph is by simply streamlining the checkout process (Having to create a new user account) and introducing checkout as guest (Long and Confusing Checkout) you can potentially reduce abandonment rate by up to 31%.  Another solution is to ensure your shipoping costs are both vlaue for money and clearly explained prior to your customer reaching the checkout.
What can be done?
Cart abandonment emails can be a useful tool in retaining some of the potential customers. It is important to note that zero percent cart abandonment will never be attainable but emails can bring some success.  Such companies as mailchimp can provide the neccessary tools to encourage customers to complete their order.
A streamlined simple checkout process with big buttons and minimal steps to completion.  Something as simple as adding an address lookup option can make a difference.
Offer a variety of payment methods, again this can help ensure the customer completes the transaction and cuts down on abondonment.
Mobile friendly responsive site.  Modern living has increasingly given us the ability to do many tasks so much quicker and shopping is one of them.  Ensure your site runs quickly on mobile devices not just desktop.
Allow users multiple sign up options, for example Facebook, Google and Twitter, customers are often happy to use their existing login details from Social Media sites as a convenient and quick option.
It is likely that mobile sales will continue to grow and now is a great time to optimise your site and generate those sales.